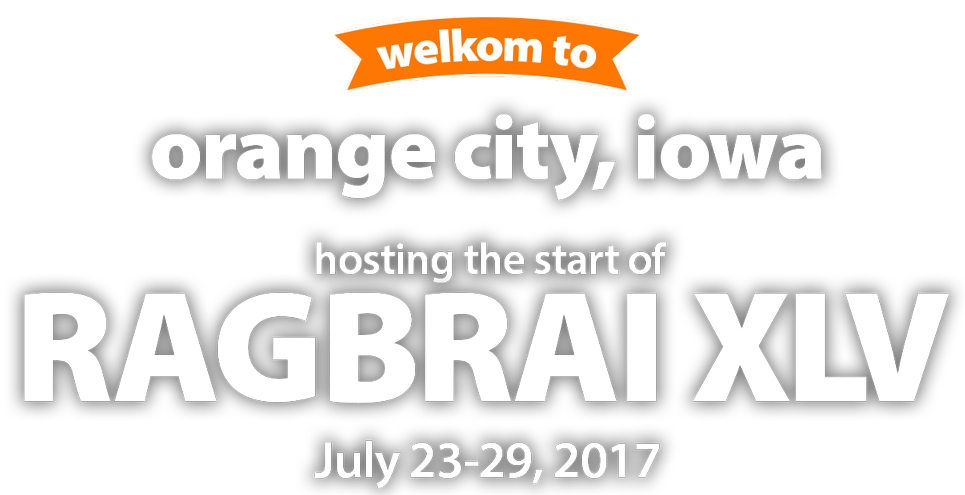 Orange City, Iowa, to host the start of RAGBRAI® XLV
Orange City, Iowa, will be your overnight host town to start RAGBRAI XLV! This is our first opportunity to welcome you and showcase our beautiful community in northwest Iowa. Our volunteers are working diligently to make your Orange City RAGBRAI experience memorable. Join us July 22 for a great day of food, fun, and entertainment as we give the riders and their teams a sendoff on July 23! We are excited to be the starting host community for RAGBRAI XLV July 23-29, 2017!
Today, Friday, June 23, is RAGBRAI spirit day. Wear your RAGBRAI tee shirt and get 60% off all items on a special table at Jubon Juweelen. Following are pictures of some of the items on the table. ...
July 21 @ 12:00 pm
-
10:00 pm